Accesorio
Arma.
Attack: +3
Vincula esta carta al Rino.
Forced Interrupt: When Rhino attacks, the attack gains overkill. (Excess damage to any ally from this attack is dealt to that ally's controller.) At the end of this attack, discard Charge.
Boost:
Caja básica #99. Rhino #6-7.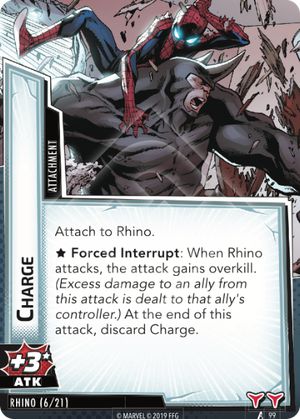 No review yet for this card.