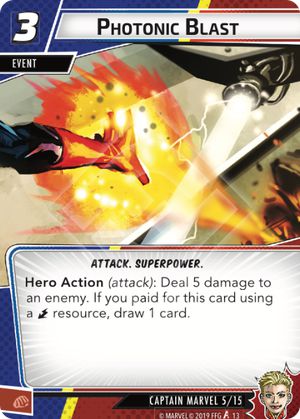 A NOOB'S RANDOM THOUGHTS
If you don't pay for this with a -resource, then you pay 4 ER (Effective Resources) for only 5 damage, which is really bad.
If you do play with a -resource, this card (at worse) becomes 3 ER for 5 damage, which is good.
Of course the card you draw is potentially worth more than just a simple resource. It's a new option or perhaps even a double/triple resource.
Clearly designed with Energy Absorption in mind.
This card (to a lesser extent due to its high cost) allows you the ability to dig for a card you really want/need.
If you found this review helpful, like so that I can write more reviews :)