Esbirro
Élite. Hydra.
Attack: 2. Scheme: 2. Health: 6.
Madame Hydra no puede sufrir Daño mientras esté en juego el Plan secundario Legiones de Hydra.
Forced Response: After Madame Hydra schemes or attacks, place 2 threat on the Legions of Hydra side scheme.
Boost:
Caja básica #181. Legions of Hydra #3.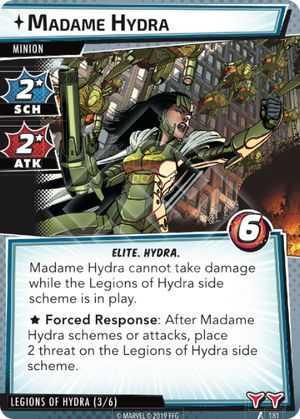 No review yet for this card.